When it comes to making a lasting impression of your customer's booth at trade shows, Think Lightweight is your ultimate outsourcing partner. With years of expertise and innovative Lightweight Panel construction, we can fulfil your trade show requirements. Explore how our custom trade show panels and booth materials can bring your booth designs to life.
Think Lightweight has over 38 years of experience helping North American trade show design companies. Our commitment to providing top-notch panel solutions means we have an answer to every display problem you might encounter. As experts in the field, we understand the intricacies of creating stunning trade show exhibits that make your customer's brand stand out from the crowd.
---
Precision Manufacturing for Trade Show Success
Think Lightweight's secret weapon is our Lightweight Panel construction. This innovative approach allows us to manufacture a wide range of products, including:
Trade Show Panels: We excel in crafting custom trade show panels, suspended panels, wall panels and dividers that are both visually stunning and user-friendly for handling and setup. The lightweight nature of these panels ensures that your booth components can be assembled and transported with ease, reducing the stress and time of exhibit preparation.
Booth Materials: Your customer's booth is more than just a space, it's a canvas for their brand. Think Lightweight can manufacture booth materials such as signage, interactive kiosks and experiential elements that perfectly align with your customer's branding and design requirements. Whether you need customized sizes, shapes, or configurations, we've got you covered.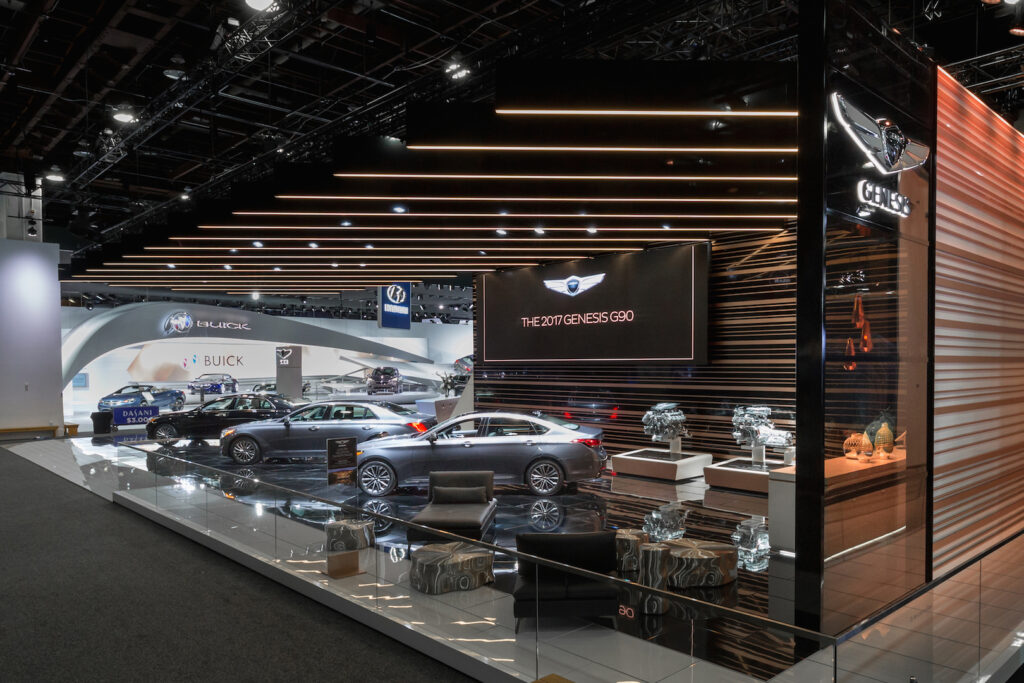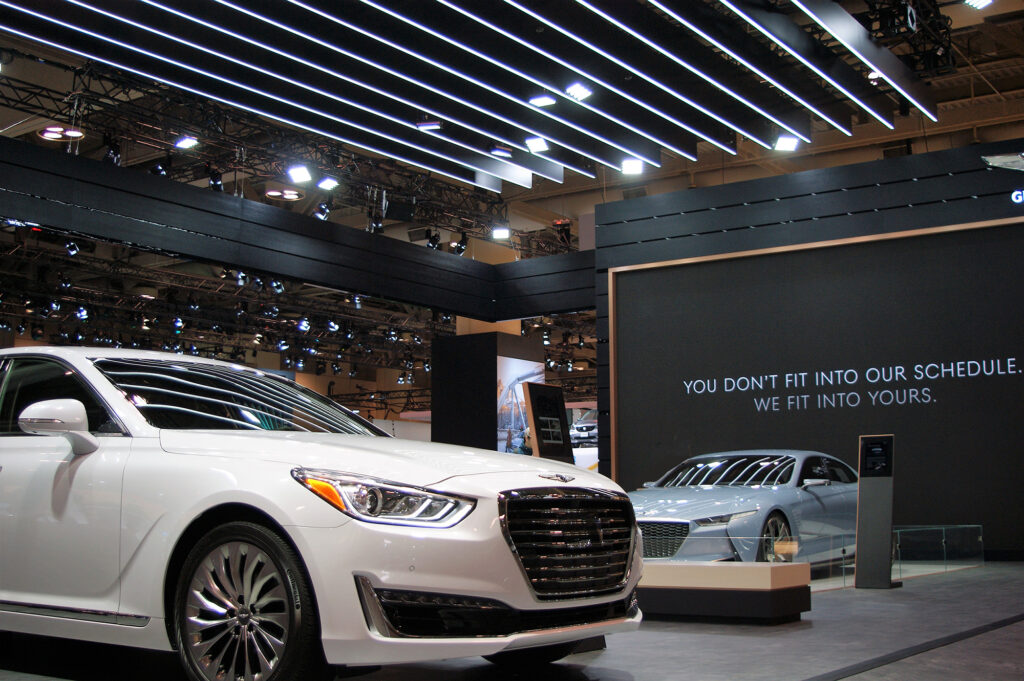 Counters and Shelves: Exhibits often require counters, shelves, platforms, storage cupboards and display cases to display their unique products and promotional materials.
Custom Furniture Components: When your customer needs to create an unforgettable experience for their booth visitors, custom furniture can make all the difference. Think Lightweight can manufacture lightweight custom furniture components that complement your exhibit design seamlessly.
---
Explore Innovative Custom Trade Show Displays with Hollow-Core
Discover the lightest yet strongest, and Eco-friendly trade show displays. A key advantage of lightweight structures is their strength to weight ratio. That means you have very high strength with minimal panel weight. Built with a focus on sustainability and efficiency, these displays are designed for reuse, making them a practical and environmentally conscious choice.
Outer Finish
Our standard choice for exterior surfaces is HPL (high pressure laminate) or Paint Grade. Select from an extensive range of laminates, and if you have a particular laminate in mind that isn't part of our current selection, we can accommodate any commercially available laminate of your choice.
Renowned for durability and easy maintenance, these surfaces provide an ideal canvas for applying self-adhesive vinyl graphics or other coverings to personalize your trade show display further.
Easy Setup/Breakdown
Trade shows can be hectic, but with our lightweight wood panels and materials, the setup and breakdown become a breeze. You'll save time, reduce labour costs, and experience a stress-free process every time you participate in a trade show.
---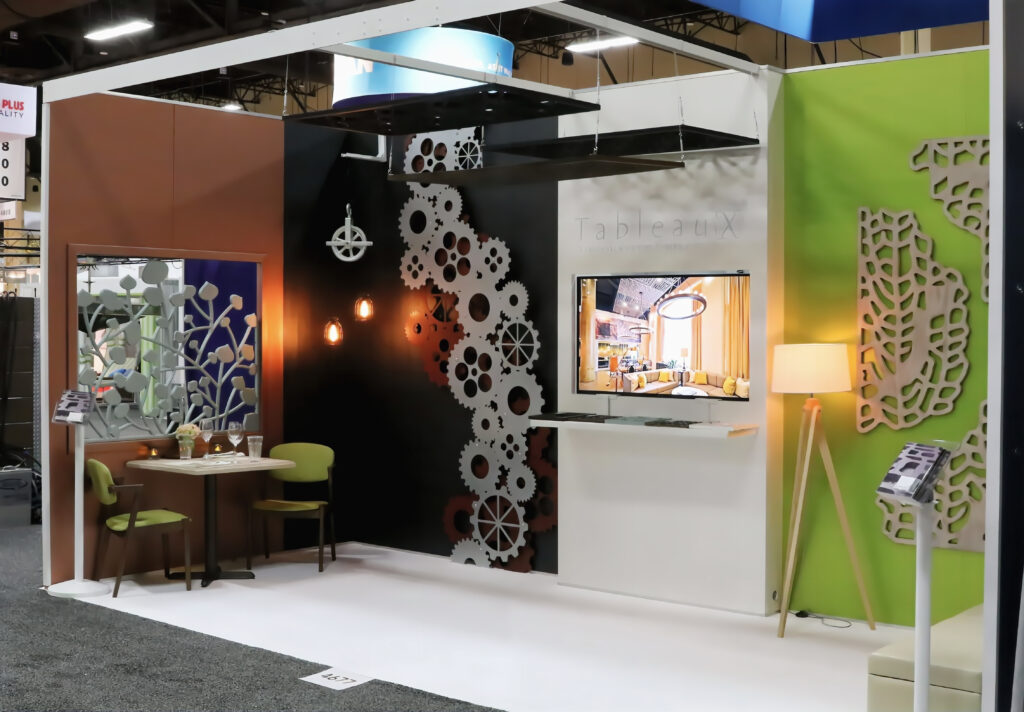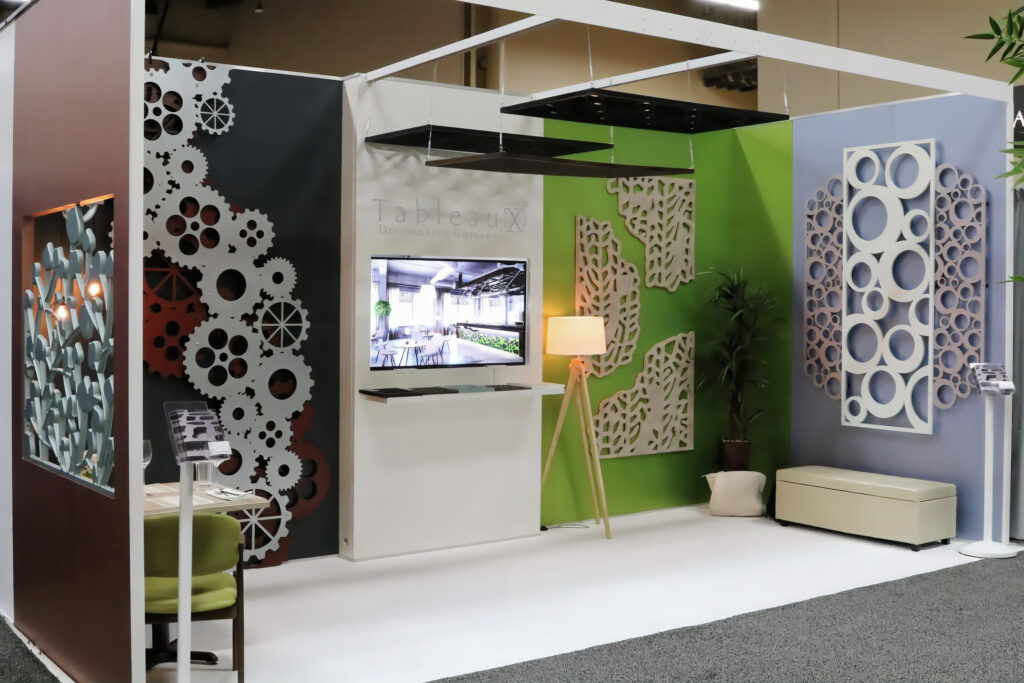 ---
Make your customer's next trade show the most enjoyable with our exhibit panel solutions. Our commitment to delivering top-quality trade show panels, booth materials, and custom furniture is unmatched. You can Contact Us to get started.
Don't miss out on the opportunity to transform your customer's trade show presence and experience the difference that we can make in showcasing a brand!