The Innovative Wood Product Solutions at Think Lightweight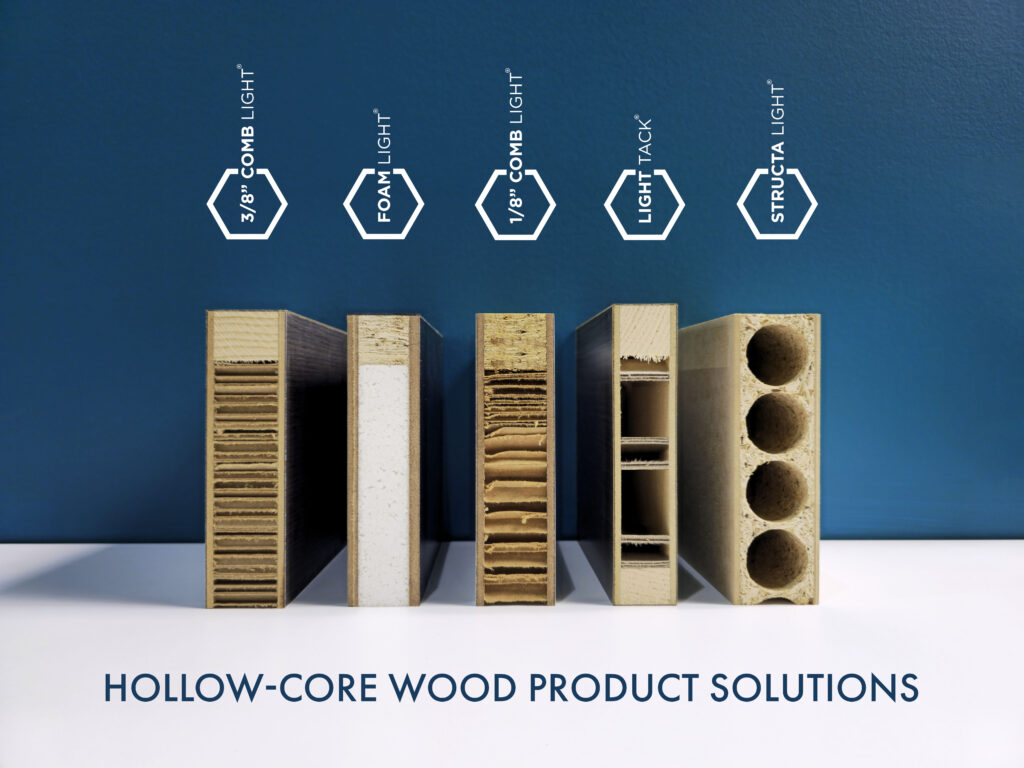 In the world of construction, design, and architecture, innovation knows no bounds. One such groundbreaking innovation is hollow-core technology, and Think Lightweight is at the forefront of harnessing its potential.
Hollow-core technology revolutionizes the way we think about traditional building materials. Instead of solid, heavy wood, Think Lightweight leverages the concept of hollow-core construction. This innovative approach involves creating panels with hollow spaces inside, which significantly reduces weight while maintaining structural integrity. This makes transportation and installation easier and more cost-effective.
In this blog, we'll explore range of hollow-core technology products and delve into the myriad benefits offered by Think Lightweight.
FOAM LIGHT: Foam Light offers a significant advantage with an impressive 85% reduction in weight compared to traditional materials like plywood, particleboard, and MDF. This remarkable feature opens a world of possibilities for various applications, and it doesn't stop there. These Foam Light panels provide ease of application for face materials, offer multiple edge finishing options, support various attachment methods, and even offer the flexibility of optional skin thicknesses.
Exceptional Weight Reduction
Versatile Face Material Application
Diverse Edge Options and Customization Skin Thickness
3/8" COMB LIGHT: 3/8" Comb Light stands out as a versatile material, known for its lightweight properties and substantial thickness. It has become a preferred choice in diverse applications that require thicker panels without compromising on weight. When compared to 1/8″ Comb Light, it offers a less dense option.
Substantial Thickness
Reduces The Burden on Structures
LIGHT TACK: Light Tack offers a cost-effective tack-able material made from an impressive 98% recycled materials, delivering a high-performance and stable panel. This sustainable solution features a smooth, water-resistant surface that excels in various applications, including laminating, paint finishes, and fabric wrapping.
Eco-Friendly Composition
High-Performance Stability
Smooth, Water-Resistant Surface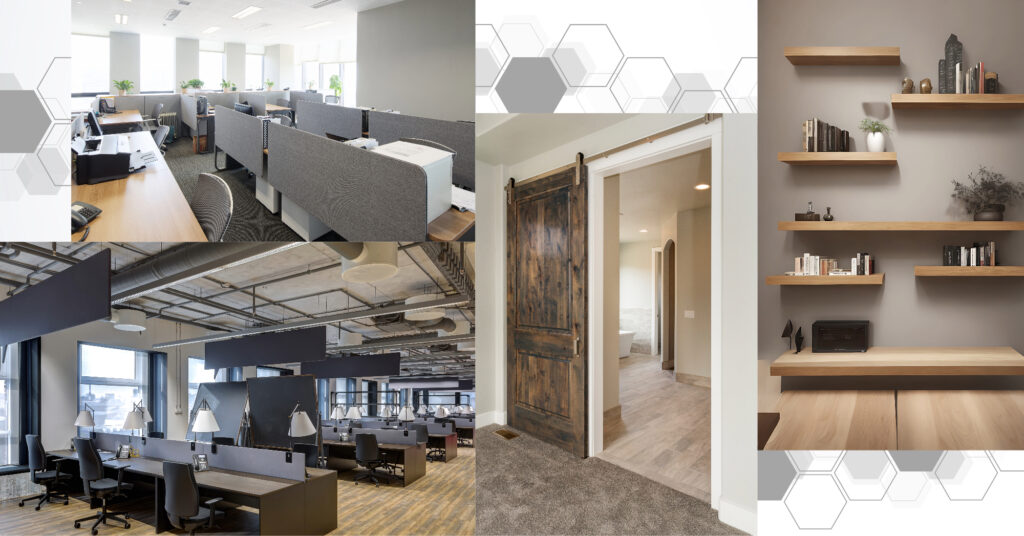 1/8" COMB LIGHT: 1/8" Comb Light panels are engineered with a high-density structural core, pushing the boundaries of lightweight technology. These panels are suitable for demanding applications, such as doors, signage, furniture, store fixtures, shelving, displays, work surfaces, and suspended ceiling panels.
Advanced Structural Core with Impressive Strength
Versatility Across Industries
Efficient Shelving and Displays
LUXA LIGHT: 1/8" Luxa Light is a game-changer in lightweight materials, offering an exceptional combination of low weight, rigidity, strength, and versatility. Whether you're working on architectural, design, or construction projects, Luxa Light® can be the key to achieving both your performance and design goals with ease.
Extremely Lightweight
Exceptional Strength and Rigidity
STRUCTA LIGHT: This exceptional material is built on a design principle that prioritizes a remarkable strength-to-weight ratio. It offers the benefits of outstanding impact resistance and minimal thickness swelling, making it a valuable choice for various applications.
High Strength-to-Weight Ratio
Great Impact Resistance and Low Thickness Swelling
Learn more – https://thinklightweight.com/products/
Think Lightweight offers a range of products suitable for various applications, from ceilings to wall systems, doors, and many more which uses Hollow-Core Technology. We offer a wide array of options to select materials, finishes, colours, sizes, and shapes, allowing you to bring your unique vision to life.
Think Lightweight's innovative use of hollow-core technology has redefined what's possible in construction and design. Their commitment to sustainability, customization, and versatility makes them a top choice for architects, designers, and builders seeking lightweight wood solutions that combine form and function seamlessly.
Discover the future of lightweight wood products with Think Lightweight and unlock a world of design possibilities for your projects – https://thinklightweight.com/contact-us/